NEW FULL ON PSY TRANCE DJ MIX
FROM

UX- AUD‡SSEY [LIVE & BEYOND]
this CD contains a collection of new and rare live versions of UX & family classics
coming soon on

World Tour 2015

Kris Kylven : Electronic Drums / Synths / Visuals
Bo Ian Wook aka Zvuk : Mixing / Synths / Midi Guitar

+ Budget allowance :

RX Heaven : Tweaker / Samples / Synths
Jan Rechberger : Drums
original live photos by Polona Kumelj
banner design K.K / Sam Farrand

First Premiere live of the album
AUD‡SSEY [LIVE & BEYOND]
Tour kick off
with
06 / 03 / 2015
@ Orto Bar Ljubljana SLOVENIA

FACEBOOK PAGE
FOR
ELECTRONICA / INDUSTRIAL / CINEMATIC
PROJECT
BY
KRIS KYLVEN
&
ABN pAn
(Dead State 81 / Mummy hurt My Head / Pan & the Green9 Slug / Thee Psychelic Bend)
LONG AWAITED ALBUM
"PROMETHEAN SOUL"
FINALLY COMING SOON!!!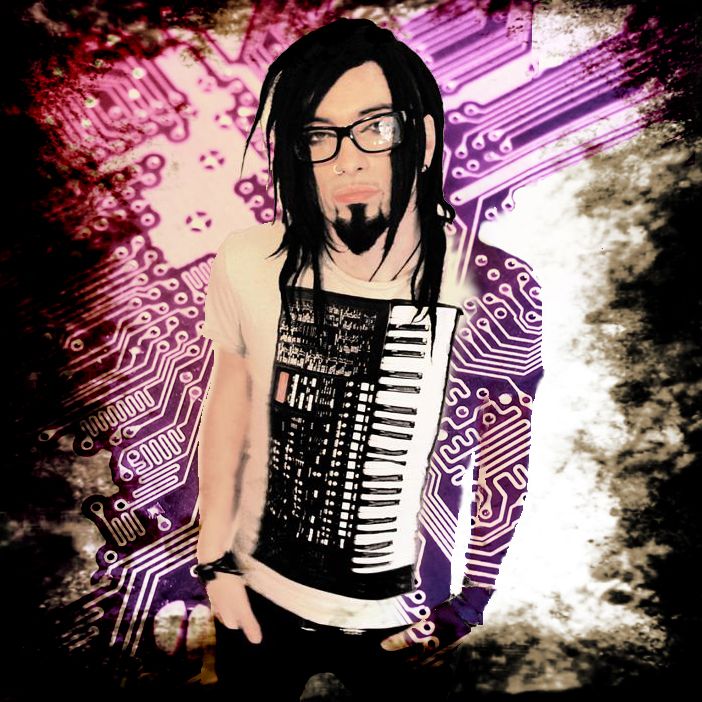 HIRE
FOR
ROLATY FREE
PRODUCTION / REMIXING / TV & RADIO AVERTS
CUSTOMISED COMPOSITIONS / SOUND DESIGN
AT
OR
EMAIL
NEW FULL ON PSY TRANCE DJ MIX
FROM
Very Excited & Pleased
to announce that
will be
Featuring On V- Drums
for
the Upcoming
Poland Tour 2014
7 / 8 / 9 th of March
See You There !!!
Over Pleased to Announce
Kris"s
New [Dub / Drumstep / DnB / Bass / Electro Alternative] Project
"CITIZEN OF THE UNIVERSE"
Featuring Incredible Vocals , Lyrics & Creative
Brain Storming
by
aka
[Asian Dub Foundation, Juno-Reactor,Adrian Sherwood & Many More...]
2 nd " CITIZEN OF THE UNIVERSE " [Promo Art]
New Project by kris kylven & Ghetto Priest
featuring vocalist Julia
on
Mutant Drumstep Tracks :
Cover
"Tear Drop"
&
Original track
"Silence"
A lot more guests to be announced...
LIVE
!!!
+
Visuals
at
7Sins Club
Athens - Greece
*Scroll down the page and listen and find links to download
the Free Album " From Here To Eternity "
News :
KRIS is featuring on the new
" JUNO REACTOR "
Album
on Roland V-Drums on a track entiled
" TEMPEST "
Click on the banner above to order ...
NEW TECHNO DJ MIX
++( MADE IN PARIS )+++
Unreleased " UX" Track Untitled
"THIRD EYE REMIX "
Is available on the brand new Compilation
LIMITED To 300 COPIES
On
Breaking News :
ANJUNA RECORDS is now " UX " New Home , Watch out for new releases coming soon !!!!
new album from "KRIS KYLVEN & SYB-SONIC - ANGEL DUST"
is OUT NOW on KISSTHESOUND RECORDS !!!
It is the long awaited World Beat Chill Out Project album from Kris Kylven
A voyage through a rich & wide palette of sound with influenced from bands like : Enigma / Deep Forest...and more
LINKS:
DOWNLOAD THE FREE ALBUM " FROM HERE TO ETERNITY "
(RARE REMIXES & UNRELEASED MATERIAL BY KRIS KYLVEN - 2001 / 2007)
FULL QUALITY 320 kbps
FROM MEGA
(Faster Download)
FROM ZIPPYSHARE
(Slower Mirror Download)
TORRENT FILE
BY
THE PSYCHEDELIC TRANCE PIONEERS
THE NEW REISSUE OF THEIR CLASSIC ALBUM
"ULTIMATE EXPERIENCE RELOADED"
AND AS A PRESENT FOR THEIR FANS
COURTESY OF
INCLUDING 14 TRACKS REMASTERED + BONUS TRACKS
DOWNLOAD IT NOW ENTIRELY FOR FREE AT EKTOPLAZM IN WAV , FLAC & MP3'S
BRAND NEW "DAWN ON EPSYLON" DNB DJ MIX BY KRIS KYLVEN
AVAILABLE BELOW COURTESY OF
NEW VIDEO
OF THE SONG SACRED HEART
Featuring FRANCESCA GENCO on Vocals
From The Forthcoming Album ANGEL DUST
Soon Available on KISSTHESOUND RECORDS
TRACKS OF KRIS KYLVEN & SYB-SONIC
ARE AVAILABLE ON THE NEW CHILL COMPILATION OF
KISSTHESOUND RECS : MUSIC REPRESENT TECHNOLOGY VOL.3
LISTEN TO IT ON THE PLAYER BELOW COURTESY OF BANDCAMP
created by Cyberkrist.©all rights reserved.